Sample. Edit. Loop. Perform.
Take the guess work out of choosing the right tool for the job – the Strike MultiPad is IT.
Introducing the Strike MultiPad from Alesis - the first percussion pad incredible enough to earn the Strike name. The Strike MultiPad is an incredibly capable and versatile device that far surpasses the performance and creative potential of any previous electronic drum pad. Never before has such sheer percussive power been built into a single unit or been so easy to play. SAMPLE anything you want – any sound, any effect, from anywhere. EDIT your samples and loops with the five built-in effects processors. LOOP-based recording of your performance is a snap, either from the samples you created or the live audio looper. PERFORM better, faster, with more creativity, versatility and capability than any other drum pad, anywhere.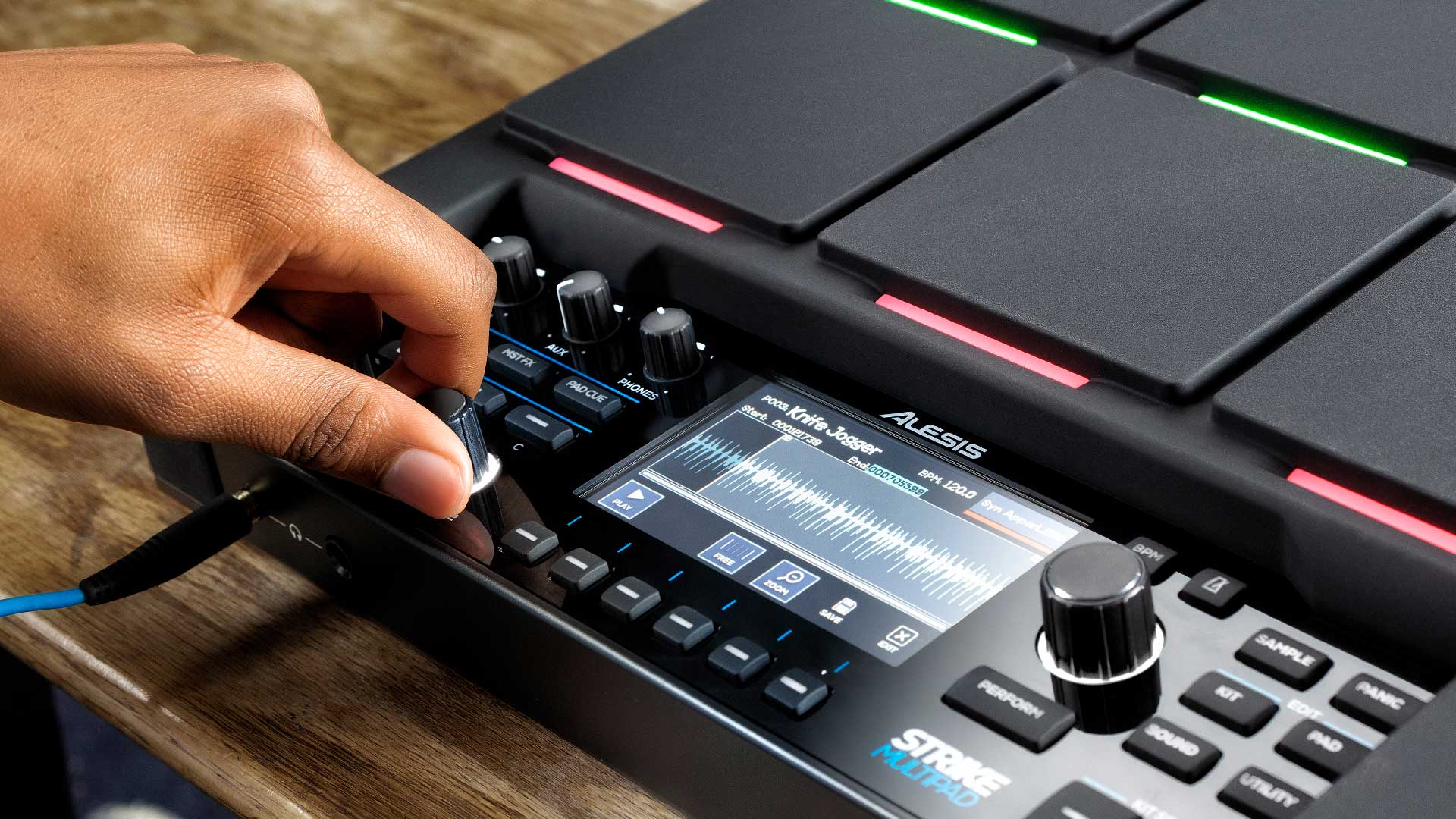 Never miss a beat
4.3" display provides an informative overview of your kit, and makes editing fast
Over 8000 samples and loops
32GB of storage with over 6GB of content, including loops, drums and percussion, plus melodic instruments for any style
Meet your new soundcard
2-input / 2-output USB audio and MIDI interface

Sample right off the internet
Built-in sampler lets you record from USB, smartphone, microphone or other audio device
Load samples via USB drive
Import WAV files and backup your kits

Built-in audio looper
Loop-based recording of your pad performance or from the external audio input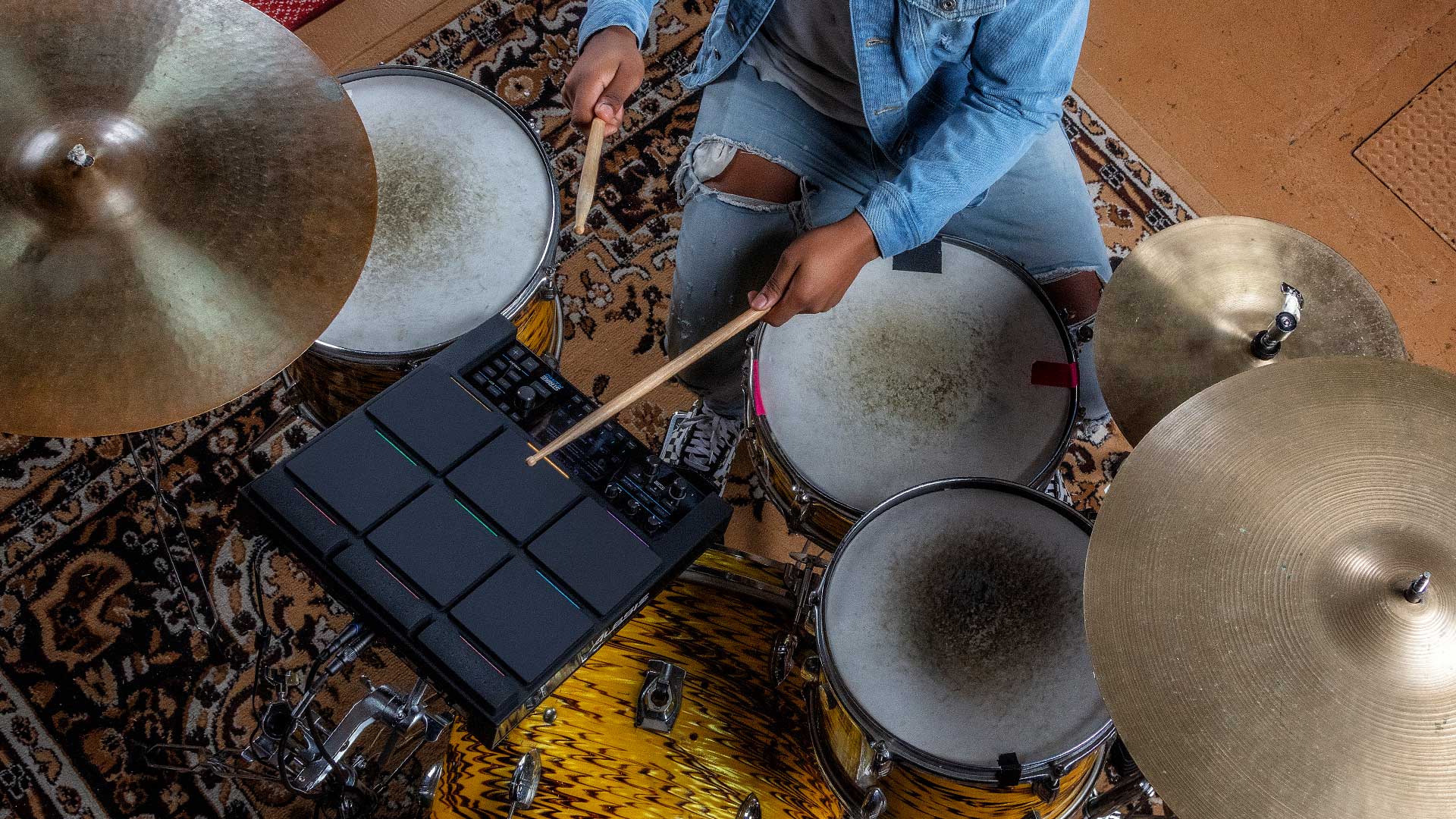 Get lit, then make a hit
9 velocity-sensitive pads with customizable RGB lights
5 built-in effects processors
3 kit effects, 1 master effect, compressor and equalizer
Custom effect control
Freely map two Alesis "A-LINK" infinite rotary knobs to dozens of effects and mixing controls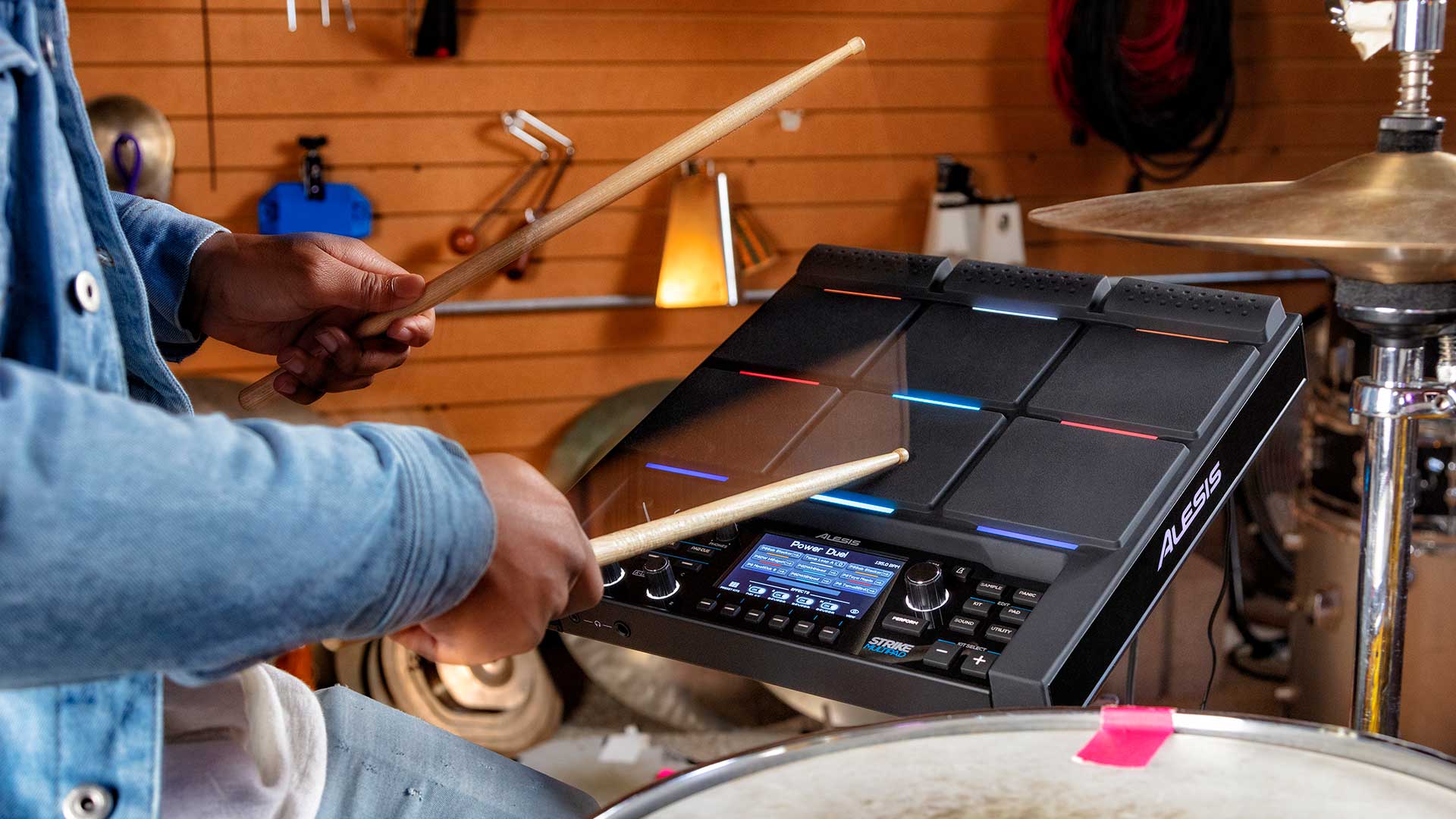 Easy audio routing
Route the metronome or any sound to seperate audio outputs
Supersize your pad
Expand with external trigger and pedal inputs: (3) external drum/cymbal triggers, a hi-hat pedal, and (2) dual foot controls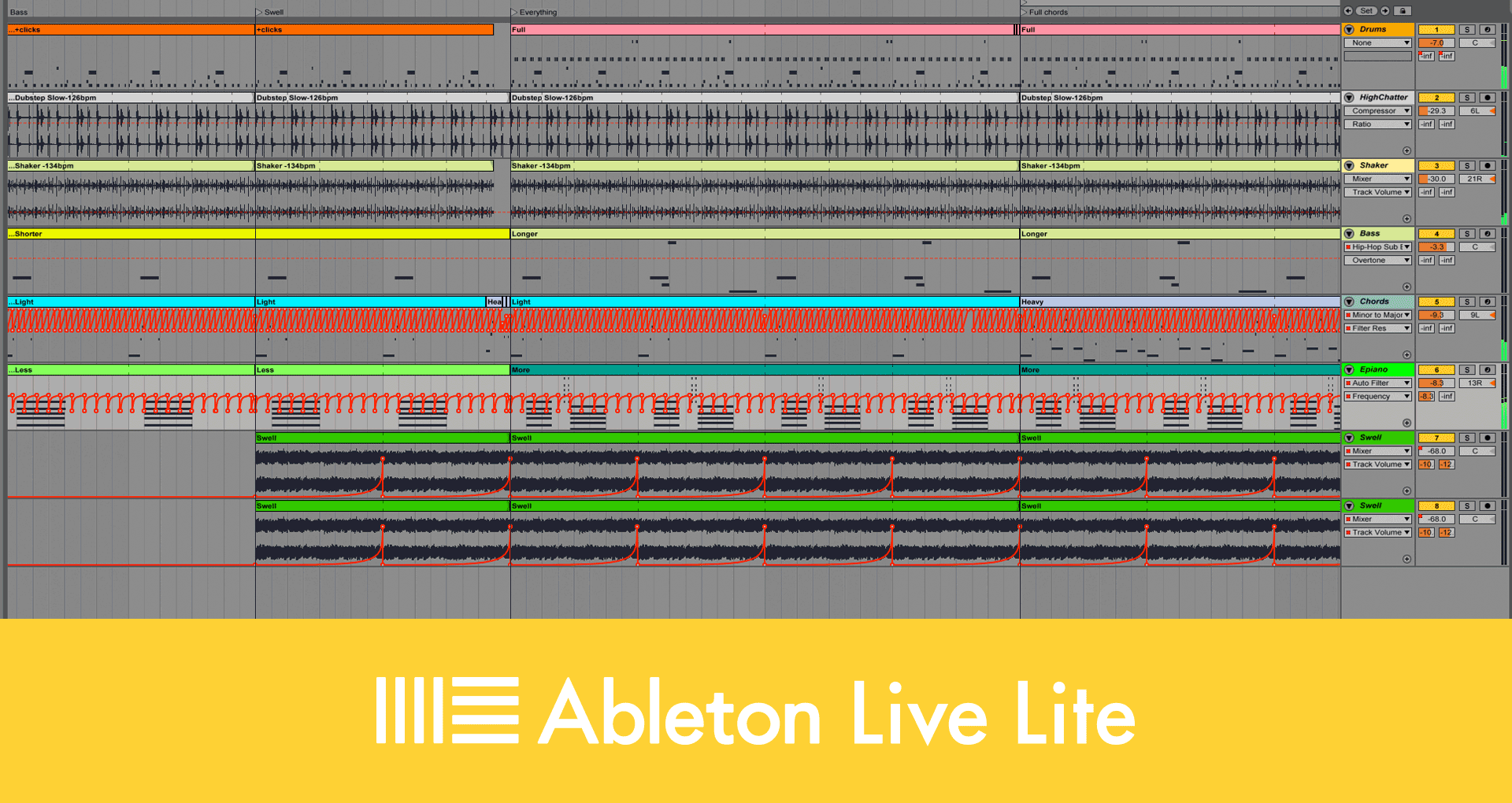 Ableton Live Lite.
Ableton Live 10 Lite is a lightweight version of Ableton Live 10 – but don't let that fool you. It comes with all of Live's essential workflows, instruments and effects – everything you need to create, record, mix, and perform. When Ableton Live 10 Lite is paired with the Alesis Strike MultiPad, the possibilities are endless.